The best pranks cause your friends to question their sanity. They are subtle and take place over a long time, slowly building. In celebration of April Fools I want to share with you a prank I ran last year – it ran for about 6 months.
It all started with a race.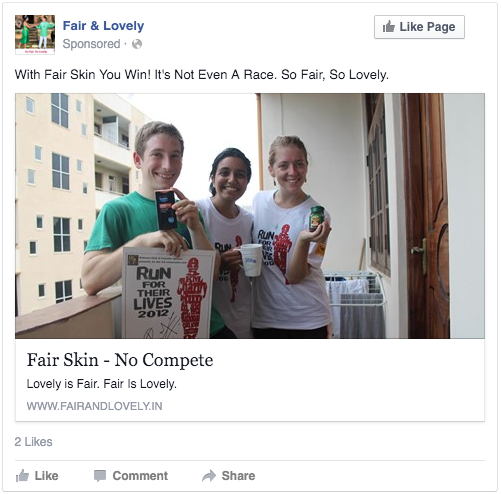 My friends Andrew and Sheela ran a 5K in Colombo, Sri Lanka and ended up winning. To celebrate their victory the organizers of the race gave them some swag from Fair and Lovely (think face bleach to make you super cool!). And with their victory photo I saw an amazing opportunity.
Over a year after that initial photo was taken I created a fake business page for Fair and Lovely. Using the Facebook Ad Platform I created a custom audience, using my friend's email addresses, to target only my fellow Fulbrighters. Then the fun happened. I started creating ads with photos I ripped from their Facebook and Instagram pages.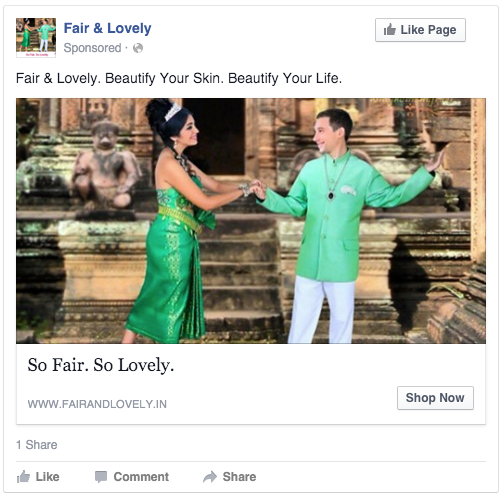 I alternated between these two ads for a few months, turning them on for a few days and then letting them rip again a few weeks later. I knew this prank was working when I got this email:

Oh big data… I was due to meet up with Sheela, Andrew, and a few others in San Francisco. So I decided to start letting the ads go a bit more… wild.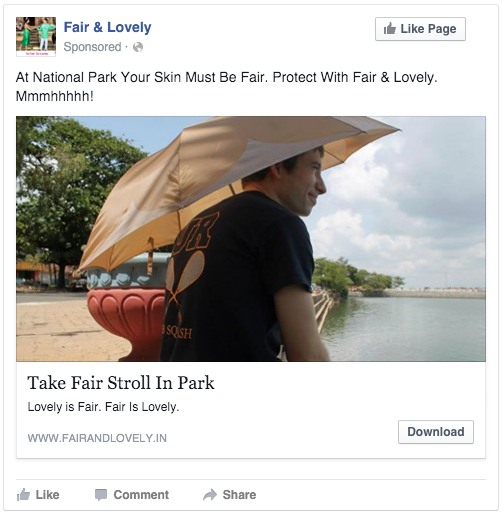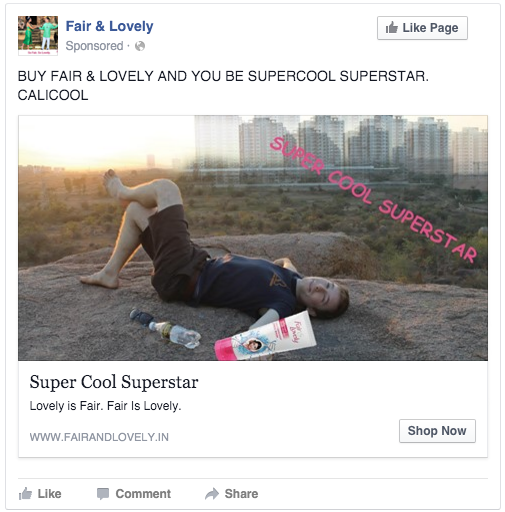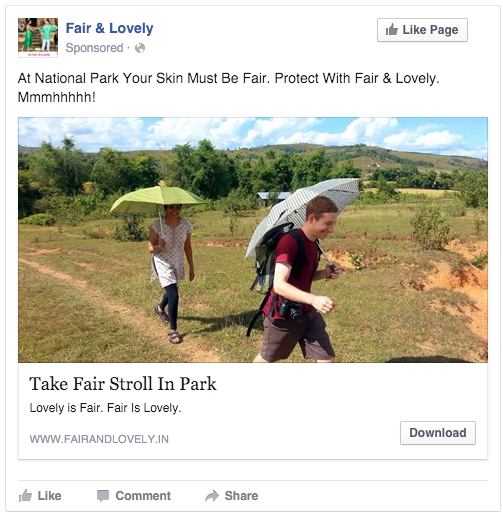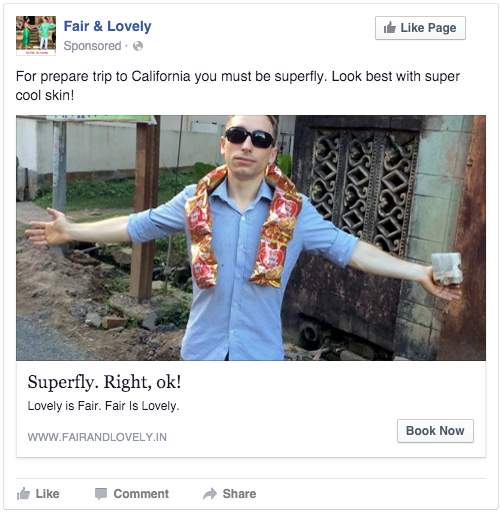 At this point Andrew somehow managed to call Facebook… He got a rep from their ad department on the phone. Running media over the past few years I've spent tens of thousands of dollars on the Facebook Ad Network and I can't even get someone on a phone call. Well played, Andrew.
The ads started to get progressively wackier…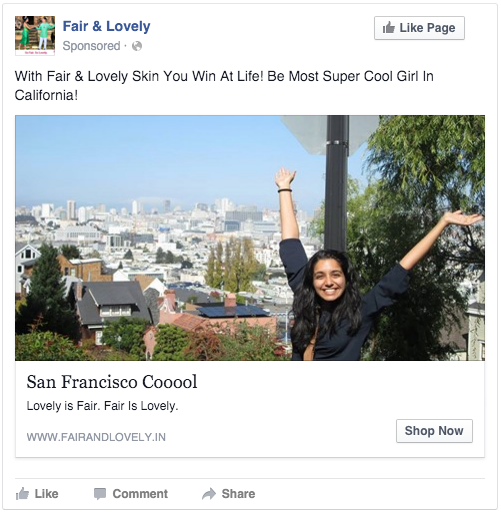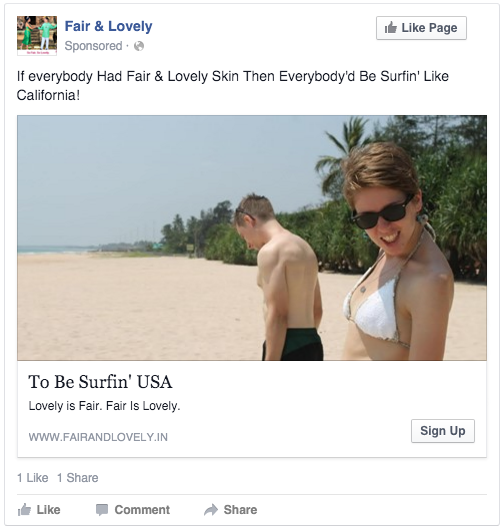 At some point in running these ads Andrew and Sheela figured out that they were bogus, and that I was behind them. And then Facebook turned off my ad account (I guess due to the phone call). I'm still not quite sure which ad tipped them off.
All in all, this prank cost me $4.77 to run, and I'm kind of surprised the two of them still talk to me.